Find your hotel's biggest fans
First, guests are directed to your unique hotel-branded landing page, where you can quickly identify your hotel's biggest fans.
Guests who score your hotel highly are sent to a publicly-visible review site.
Guests who score your hotel poorly are sent to a private feedback form.
To help direct guests to this landing page, you are provided with a branded business card design that contains:
A short URL
A scan-and-view QR code
An incentive to provide feedback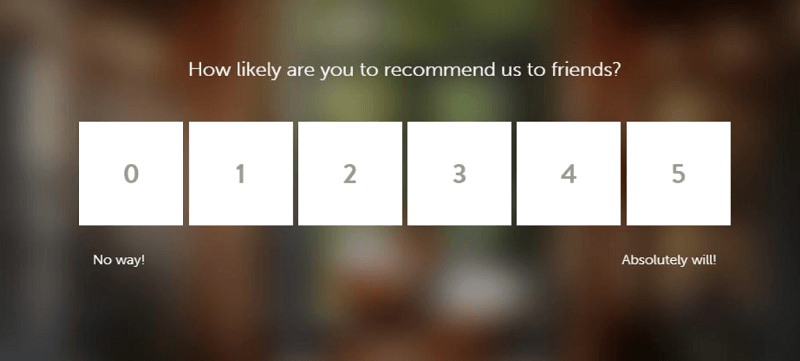 Inspire happy guests to leave reviews
Next, guests who rate you highly are directed to write reviews on your preferred review site: Trip Advisor, Facebook, Google, Yelp, etc.
Learn from unhappy guests privately
Otherwise, guests who selected a lower score are directed away from review sites, and instead encouraged to share their feedback with you directly, off the record.
This gives you the chance to learn valuable input, and even a chance to provide a satisfying solution.